Follow the steps below to sign up and become a Herbalife distributor or preferred customer in just a few minutes.
If you have any kind of issues signing up, have questions or need any help to sign up with Herbalife please contact me.
1. Click here to sign up directly with Herbalife. You will be taken directly to Herbalife sign up page as shown below.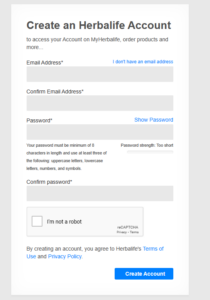 2. Fill the form and click "Create Account".
3. Fill in your sponsor's ID number and and last name (first 3 letters). It is mandatory to be introduced by someone (have a sponsor) in order to join Herbalife. Please contact me or send an Whatsapp message to get them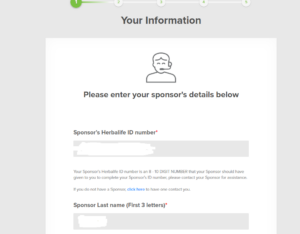 4. Fill in your personal details and check out as instructed.
Once you created your account you will have to choose if you want to become a Preferred Customer or a Distributor. I recommend that you choose Distributor even if you plan to order Herbalife products for yourself only as you will get much larger discount (25% to 50% depending on volume).
The cost to become a distributor it's about £38 (43 euro or $47) but you will receive a kit including a Formula 1 Shake and several promotion materials. Usually the value of what you receive in the welcome kit is larger than the registration fee. Also please note that registration fee can be slightly different in each country and will be paid in your local currency.
Once the signup process is completed you will receive an welcome email and will be able to login to myherbalife.com and order your products right away.